5 Reasons to Book Your Trip to the Fishing Capital of Kentucky
If you're not sure about visiting Cumberland County, here are 5 reasons to book your trip to the fishing capital of Kentucky:
Several species of fish to choose from; like trout, muskie, and bass.
A plethora of recreational activities
Inspiration through local arts and culture
Incredible natural landscapes within an hour radius
Clean, clear water and healthy fish
Reasons to Book Your Trip to the Fishing Capital of Kentucky; Unparalleled Outdoor Recreation and More
Fish in Cumberland County are healthy, varied, and plentiful. Fish for trout in the Cumberland River, or fish for bass in Dale Hollow Lake. With national sites like Mammoth Cave a little over an hour away, the broader Cumberland area offers visitors a wealth of natural splendor. Enjoy one of our many local festivals or local restaurants, and converse with our friendly, warm residents. If you need any more reasons to book a trip to Cumberland County, click here.
More Topics
As you plan your visit, keep in mind these 3 ways to make the most of your fishing trip to Cumberland County. Plan to visit Dale Hollow Lake State Resort Park Prepare your license ahead of time Make time to enjoy the lush, Cumberland scenery Dale...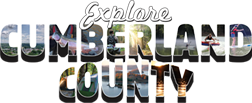 As an economic developer, your primary goal is to attract businesses, investors, and workforce to your community. One of the most effective ways to achieve this is by creating engaging content showcasing your community's unique value proposition. However, creating high-quality content that resonates with your target audience is not always...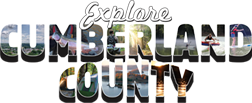 With so much online competition, economic development organizations need a strong SEO presence to stand out and attract the right audience. Two critical aspects of successful SEO efforts include developing a keyword strategy and building high-quality backlinks. Read the complete article from Golden Shovel Agency here.