3 Ways to Make the Most of Your Fishing Trip to Cumberland County
As you plan your visit, keep in mind these 3 ways to make the most of your fishing trip to Cumberland County.
Dale Hollow Lake State Park offers visitors exceptional fishing. To maximize your time fishing, look up local licensing ahead of time.
Make the Most of Your Fishing Trip; Plan for a Big Catch and Spectacular Natural Beauty
With world record sized bass, a bountiful supply of fish, and a beautiful natural landscape, lake fishing in Cumberland County is a superior experience. Local fishing guide Willie Capshaw states that a great catch is almost guaranteed. "From January through Memorial Day, we take people out on the lake. From Memorial Day to Labor Day, we fish the river, and we catch things every time we go out." To learn more about lake fishing in Cumberland County, click here.
More Topics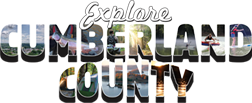 As an economic developer, your primary goal is to attract businesses, investors, and workforce to your community. One of the most effective ways to achieve this is by creating engaging content showcasing your community's unique value proposition. However, creating high-quality content that resonates with your target audience is not always...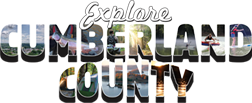 With so much online competition, economic development organizations need a strong SEO presence to stand out and attract the right audience. Two critical aspects of successful SEO efforts include developing a keyword strategy and building high-quality backlinks. Read the complete article from Golden Shovel Agency here.   
There are many fun activities in Burkeville, the fishing capital of Kentucky, to add to your fishing trip. Head out to one of the nearby trails for hiking or biking, or spend some time at one of the local swimming holes. If nothing else, plan a sunset picnic with food...