For the Fishing Enthusiast, Burkesville-Cumberland County is Full of Surprises!
Burkesville, Kentucky is a world renowned destination for fishing enthusiasts. The Cumberland River and Dale Hollow Lake offer some of the best fishing opportunities in the country which has led to Burkesville becoming known as the Fishing Capital of Kentucky. In Cumberland County, the Cumberland River runs below Lake Cumberland and right through the middle of Burkesville. This special spot is one of the premier trout fishing destinations in the southeastern United States. According to local fishing guide, Willie Capshaw, "We live in the heart of five lakes and the world record smallmouth was caught here. This makes us the fishing capital of Kentucky and one of the best places in the country to fish. From January through Memorial Day, we take people out on the lake. From Memorial Day to Labor Day, we fish the river, and we catch things every time we go out."

Record Trout Were Caught in Burkesville-Cumberland County
Trophy brown trout swim in the Cumberland River, as do bountiful numbers of rainbow, brook and hookbill trout. The state record 21-pound brown trout and a 14-pound, 6-ounce rainbow trout were both caught in the river that also is home to walleye, sauger and oversized striped bass. 
Dale Hollow Lake is known for its huge population of smallmouth bass, which can be caught year-round. The world record smallmouth bass, at just over 11 pounds, was caught at Dale Hollow Lake over 60 years ago. Dale Hollow Lake continues to produce large, healthy fish thanks to conscientious fishermen and a healthy ecosystem. While smallmouth bass are the main draw, you can also find walleye, crappie, largemouth bass, spotted bass, bluegill, and the elusive muskie.
Upstream, the Wolf Creek National Fish Hatchery, part of the U.S. Fish and Wildlife Service, works to stock public waters in Kentucky to ensure that anglers have plenty of opportunities to catch fish. There are also plenty of guides available who can provide tips and advice to make your trip even more successful, including Willie Capshaw (capshawwf@hotmail.com). Burkesville is a great destination for anyone looking to enjoy some of the best fishing in the country.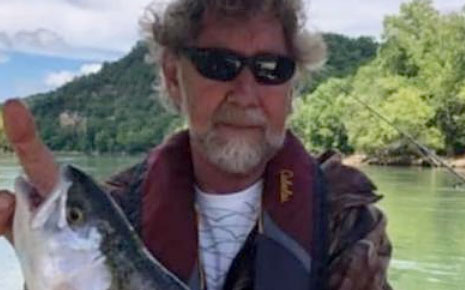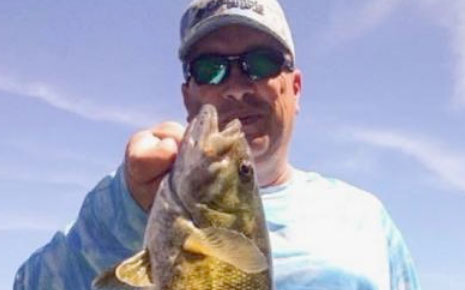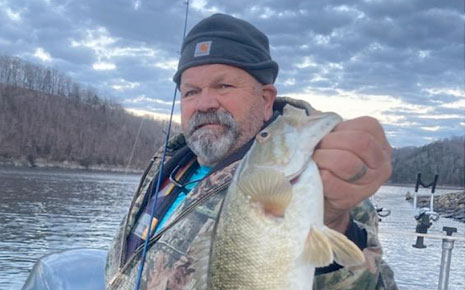 Stay in the Fishing Capital of Kentucky
Burkesville is a great place to stay if you are fishing in the area. There are a variety of lodging options available, from luxury resort hotels to houseboats and rustic cabins. There are also several campgrounds that offer RV hookups and tent camping. Nearby, Dale Hollow Lake State Resort Park, with its lodge, boat ramp, and marina, is also a popular destination. 
In addition to the fishing opportunities, Burkesville also has plenty of other activities to keep you occupied. There are many trails for hiking and biking, as well as several parks for picnicking and swimming. When it comes to a fun fishing trip, Burkesville has something for everyone. "We have the best scenery you've ever seen. And there's so much to do that many of the people who book a fishing trip with us will bring the whole family. They stay and do other activities after going fishing," said guide Willie Capshaw. 
Attend a Festival. Stay to Fish.
Fishing tournaments are a highlight of the River Festivus celebration - one of Burkesville-Cumberland County's main events. Held each August, River Festivus has a full lineup of bands playing by the river. With live music, tasty food and local brews, River Festivus draws people from throughout the country. Many of them come for the music and stay to fish or run in the Festivus 5k, while others make the fishing tournament their main event. 
Fishing Capital of Kentucky: Burkesville-Cumberland County Resources
*Pictures provided by Willie Capshaw