Kentucky Continues Focus on Workforce Skills Training, Provides Funding for Nearly 6,400 Trainees
Gov. Andy Beshear provided an update on Kentucky's workforce development efforts with funds allocated to train 6,388 individuals as the state's economic momentum and job creation reach new heights.
The Governor announced the Bluegrass State Skills Corp. (BSSC), a group attached to the Kentucky Cabinet for Economic Development that helps private-sector businesses establish industry-specific training programs, recently approved over $3 million in funding to support training efforts at 20 facilities.
More Topics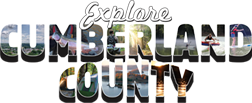 Kentucky is experiencing unprecedented economic momentum, as Gov. Andy Beshear announced this year's private-sector new-location and expansion projects have exceeded $10 billion in new investments for the first time in the commonwealth's history with more than 15,200 full-time jobs announced. "This is a monumental achievement for our state that...