Attend A Festival, Stay For The Fish In The Fishing Capital Of Kentucky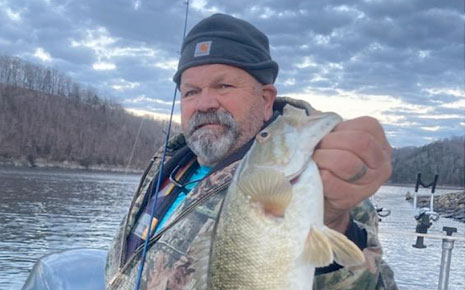 The Fishing Capital of Kentucky is home to some of the best fishing spots and species in the Eastern United States. But that isn't the only thing that makes Burkesville a great place to visit. Each August, the River Festivus is a community event created to celebrate life on the mighty Cumberland River in Burkesville, KY. This annual multi-day event involves kayak races, a floating event down the river, concerts, a 5K, a crosscut competition, and a fishing tournament.
Compete In The River Festivus Tournament In The Fishing Capital of Kentucky
The fishing tournaments are a highlight of the celebration. Last year the first-place prize was $200 for the person that caught the longest trout. With live music, tasty food, and local beers, River Festivus is perfect for serious and casual fishermen looking to enjoy what the Fishing Capital of Kentucky offers.

Plan a visit to the Fishing Capital of Kentucky today.