Cumberland County: A great place to invest, live, work, and recreate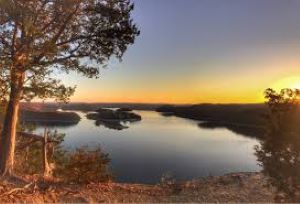 On a scenic drive through Cumberland County, Kentucky, it is not hard to notice the significant development in both Marrowbone and Burkesville and across the county. The reason is that Cumberland County is a great place to invest, live, work and recreate. From 2009 through 2019, Cumberland County experienced a job creation rate of 20%, compared to the state average of 10%, and the country's average of 14%. From 2009 to 2019, the total number of local jobs increased by 313 jobs.
Cumberland County believes in fostering a suitable economic climate for businesses to grow and thrive. Another indicator of a thriving economy is the level of unemployment. In Cumberland County, over the past decade, the unemployment rate has fallen, from over 10% to an impressive 2.5%.
To make sure that economic progress continues, the Burkesville and Cumberland County Industrial Development Authority has purchased property to help businesses develop, expand or relocate. In Cumberland County, we are serious about economic development. Dr. Elijah Wilson, Chair of the Burkesville-Cumberland County Industrial Development Authority stated, "We are not just thinking about this year or the next, but we have a vision for growth over the next 20 years. "
Not only is Cumberland County a great place to do business, but it is also a great place to live, work, and raise a family. From community events such as River Festivus and the Annual Cumberland Bluegrass Festival to opportunities for youth, such as 4-H, FFA, and the Burkesville Academy of Fine Arts, Cumberland County offers the small town high-quality life that families desire.
The Cumberland River Industrial Park: Creating An Environment that Supports Business Retention & Expansion
To support the community's strategic plan for supporting business retention and expansion, the Burkesville-Cumberland County IDA partnered with the Tennessee Valley Authority to identify local properties suitable for development.
Based on ease of access, high-quality roads, water and wastewater capacity, broadband access, and natural gas availability, a property was selected and purchased by the local IDA in 2021. Access road and utility development begin in the summer of 2022.
Once launched, the Cumberland River Industrial Park will help to create jobs by offering a location where businesses can start, relocate and expand.
Cumberland County: Innovative. Progressive with An easy-going vibe
In addition to our lakes and rivers, high-quality schools, affordable housing, and a growing workforce, Burkesville-Cumberland County draws families and visitors in with its friendly folks, downtown murals, and easy-going vibe. It is also a great place to drop anchor, and do great business.
The Industrial Development Authority (IDA) is in place to offer assistance, coordinate incentives, make connections and ensure that the process of starting and growing a business is as easy as possible. Contact us here, and we will be happy to help!